Divalto, the French developer which has been
working alongside SMEs and mid-sized companies for more than 35 years
Divalto is the French CRM and ERP champion. Today, we support more than 12,000 businesses in their development. The satisfaction of our clients is what we are most proud of and is our main source of motivation.
Recognized

expertise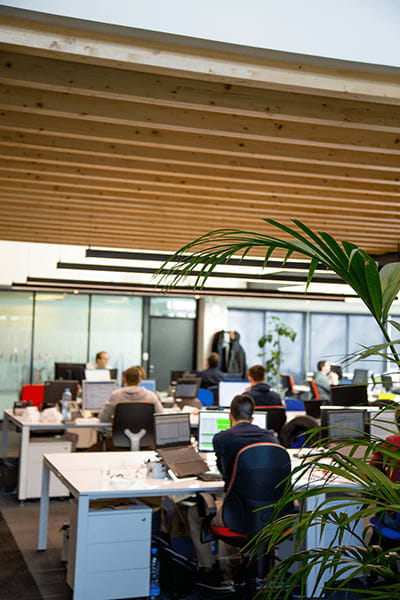 Divalto has a long history in the very short timescale of the world of IT, but it has above all an intangible spirit and strong determination. Since its creation in 1982, Divalto has only had one mantra: to enable SMEs and mid-sized companies to increase their performance through innovative, agile and lasting CRM and ERP software solutions.
Market highs and lows have never taken away our determination. In fact, our growth objectives bring us even closer to our users.
Our ERP and CRM management software is modern, feature-rich and at the cutting edge of technology. They are being constantly reinvented for increasing performance and simplicity.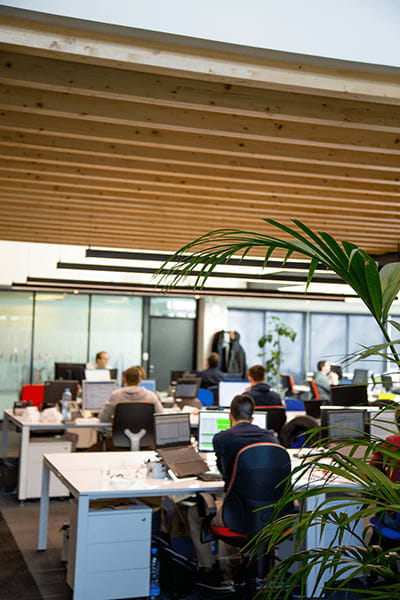 Divalto's
DNA
We are convinced that by using innovative and agile systems we are able to help businesses meet the challenges of digitalization. We prepare for the future and invest in R&D to develop our portfolio of solutions. We are constantly communicating with our users.
At Divalto, innovation, entrepreneurial spirit and a strong sense of commitment are in our DNA.
A Visionary DNA that is our strength as well as that of our partners and users.
Visionary
Divalto sets itself apart for its capacity to create and innovate. This is evident in our universal CRM and ERP solutions which satisfy an extremely broad spectrum of requirements.
Lasting
With more than 35 years of extensive experience and dedication, Divalto is recognized as a powerful and influential player in the market.
People
Divalto is a committed developer which always endeavors to create real relationships of trust with its employees, clients and entire ecosystem network.
Performing
Divalto was built on a culture of performance. With an extraordinary double-digit growth for the last 15 years, we are an exception to the rule.
#Visionary

by instinct

It was in 2015 that Divalto launched is Visionary by instinct campaign. The developer speaks out.

Company President Thierry Meynle shows the way. He states his vision clearly: to be close to his target audiences, understand the landscape, be bold and have the courage to act.

"We love the movement of life and the silence of night: to reflect and advance while others sleep. To observe the world and its people. Mobile, nomad, impatient: everything has to be done quickly and immediately. To take a step back in the midst of the hustle.
To keep a cool head and sharpen our critical sense to determine the right direction to go in. To surprise people with our insight and the relevance of our technological innovations
To be where nobody is expecting us: enlightened, lively, almost animal-like…"
04
Our development prospects
Our
development

prospects
#Multiple
An Expert in ERP, Divalto is also a influential player in the CRM world.
#Indirect
Divalto exerts a strong multiplier effect on its powerful partner network.
#Cloud
A successful transition for the developer. Divalto has Cloud know-how and understands its requirements.
#International
Divalto is present in more than 25 countries through its partners and client accounts.
#Society
Divalto is a French company with constant double digit growth. Divalto invests in different partners and is involved in different joint undertakings.